I woke up today to the world outside my window covered in a glistening blanket of snow.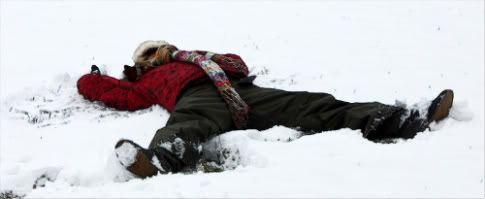 When it snows in Knoxville, the entire town stops so it was much to my delight that Kara + Creed were home + able to enjoy the day, too.
We bundled up Reese and headed down to the hill (pronounced "he-eel" here in the South!).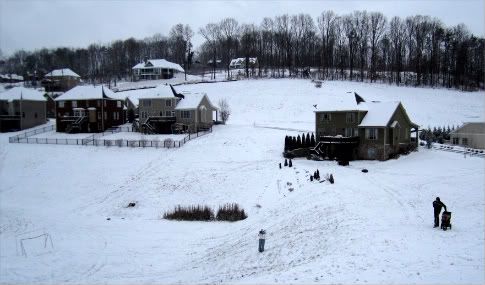 We used a pool raft as our sled so Creed could catch "sick air" and I could lounge in the snow...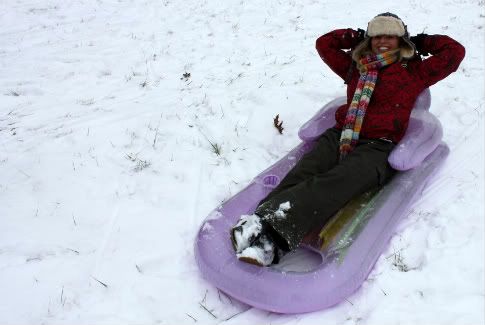 Then the neighbour came out decked out in a lovely camo/bright orange combo with a quad, rope and an inner tube... you want me to do what??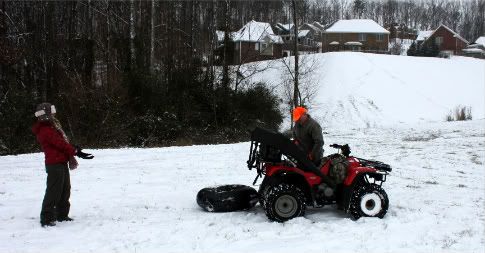 Before I could even process what was happening (in which case I would have politely declined), I was inhaling exhaust + doing donuts...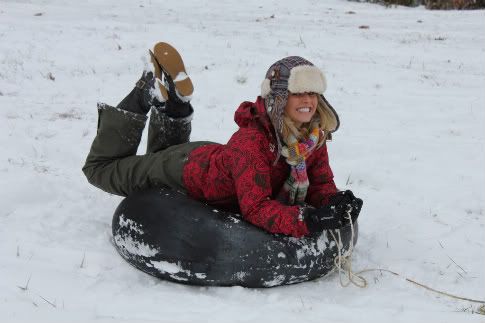 Afterwards, he informed me that earlier that morning he had his five-year-old granddaughter going twice as fast. Extreme sports never were my thang.
What with the weather and all, Creed + I were able to indulge in a very seasonal tasty treat!
I'm excited to post my very first blog tutorial tomorrow on how to make the delicious snack that is in our cups!!