(these photos were taken on my phone)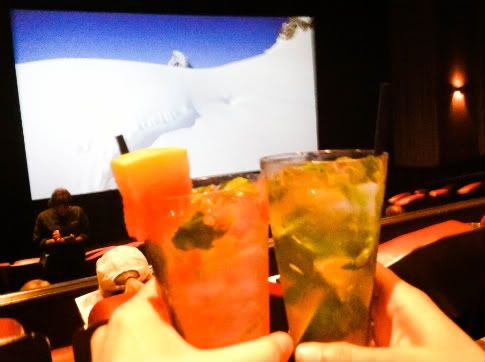 Between weddings, working night shift, and me perpetually boarding a plane Megan & I have hardly had time to hang out in the three months I've lived with her in Tampa! A super short 3 weeks left, Meg & I are optimizing our last days as
real
roommates (although we'll always be
roomies4life
) by having little date nights just the two of us before I leave at the end of the month!
Last night, we went to the Cinebistro for drinks, unlimited popcorn & to see the girliest chick flick out right now: Something Borrowed. I read this book sophomore year of college and was a tad bit excited that they made it a movie!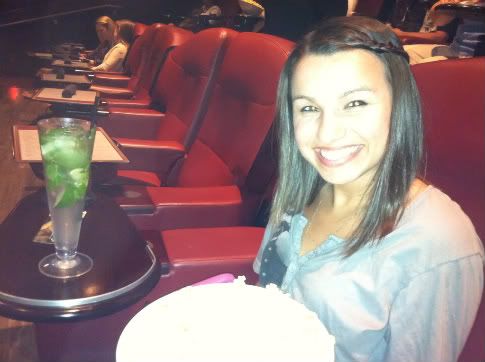 The theatre was soo swirly with hardwood floors, leather chairs and a full bar/menu complete with wait staff to serve it to you! =) Watermelon mojito? Yes, please!
Something Borrowed was super cute and followed the book so well... I can't wait for Something Blue!
And if I made a playlist after watching this movie, it would include the entire soundtrack starting with 1. Natasha Beddingfield - A Little Too Much ...
because everybody hurts a little too much when they love and risk it all but I'd rather love just a little too much than not at all!
=)