I have two weeks worth of celebrating to do (last Monday I was not in the celebrating mood) so this post got a little bit long + the pictures are a little bit random but I kinda like it that way.
First + foremost, I am celebrating the life of my ninety-four-year-old great-great aunt that passed away yesterday. She was the sharpest old lady I have ever known and I'm so sad that she is gone but I find comfort in knowing she's happy in
her
heaven playing bridge with her sisters.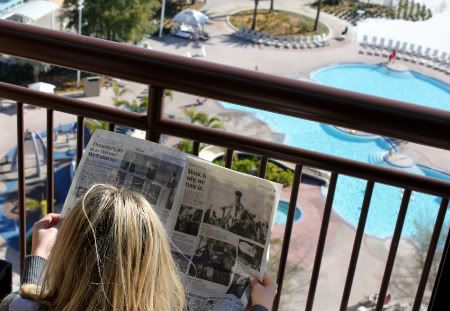 I am celebrating that this was the view I took in as I sipped my morning coffee, read USA Today's review of the Grammys + finished the crossword puzzle (its monday; it was easy).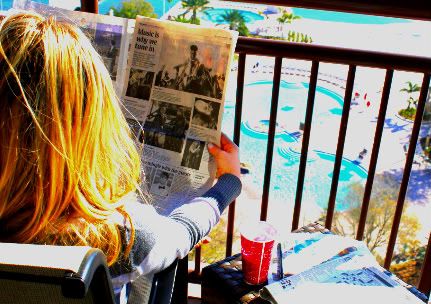 I am celebrating the sunshine + the warmth of its rays as it graces my skin; an invigorating feeling that is long overdue. My suntanned toes are celebrating the fact that they had their first pedicure of the new year and are loving getting to breathe in flip flops again.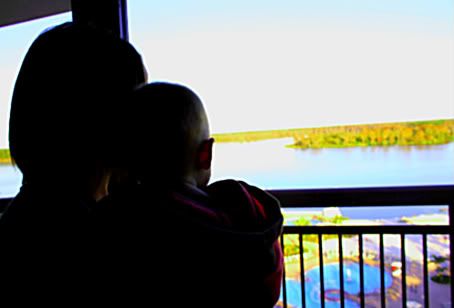 & of course, I am celebrating with the pretty little girl I love most. We are celebrating how great our week is going to be following a really awesome weekend with old friends. It's Reese + I's last week together "just us" but let's not talk about it because I don't know how I'm ever going to part with my new best friend who has literally been attached to my hip the last 2 months. Cue waterworks.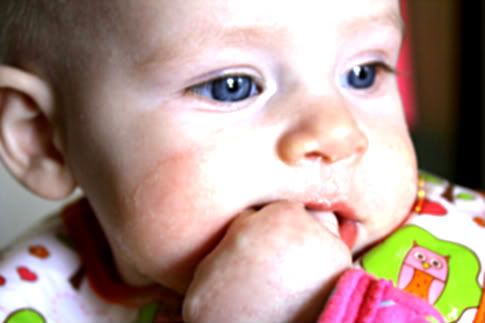 We are celebrating not one but two job offers I received this week in not one but two awesome cities and the potential of not one but two old roommates becoming my roommates again!!!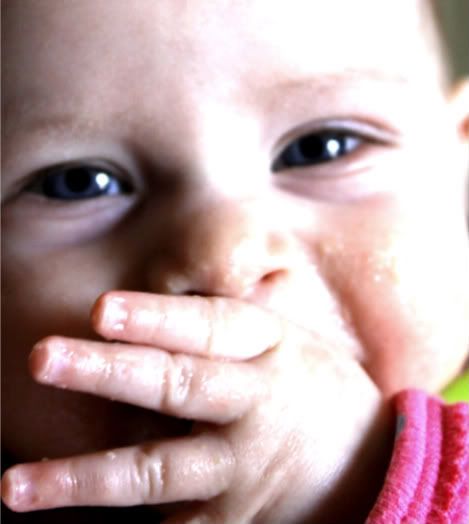 We are celebrating how on my run today I saw Bambi + his mom.. yes! she's ALIVE but more on that another time... because that is monumental (or maybe just mental?) + it deserves its own post.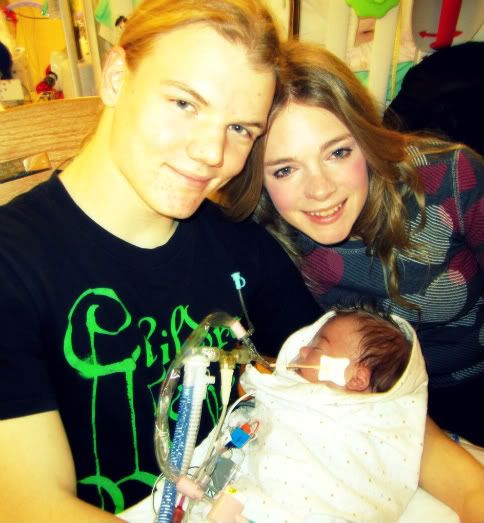 We are celebrating the incredible progress a former patient of mine is making, breathing on his own, defying every odd + truly healing in a miraculous way. I had the honour of taking care of him in my final days in the Tundra and he (and his beautiful parents) touched my heart in a way that has changed me. Changed my opinion on the power of prayer. Changed the way in which I view the world. Made me believe in the existence of angels, here on Earth. I met one. His name is Gideon + you can read about his story
here
+
here
... be sure to watch the video on CTV's website... it will make you believe, too.
Have a fabulous week, friends + CELEBRATE life; you've only got one.