My life keeps crossing paths with my great friend,
Katie
+ it makes my heart so happy every time!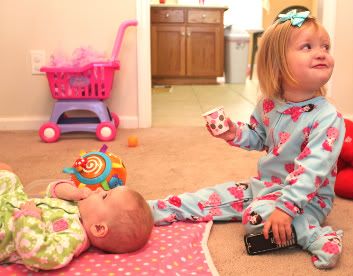 A little over 2 years ago, her sweet daughter, Kylie, spent 2 months in the same NICU Christopher did nearly 10 years ago (ohmagosh.. has really a decade gone by?!) 2 summers ago we ran in to each other in the
Minneapolis airport
. Later that same year, I randomly happened upon her
adorable little military life
in Albuquerque, New Mexico... and on Thursday, our paths crossed again in the new air force base she calls home: Valdosta, GA.
Happy! Healthy! and Stunningly beautiful, Kylie is a total crack-up! She has a personality much like her Mama's + I love it! =)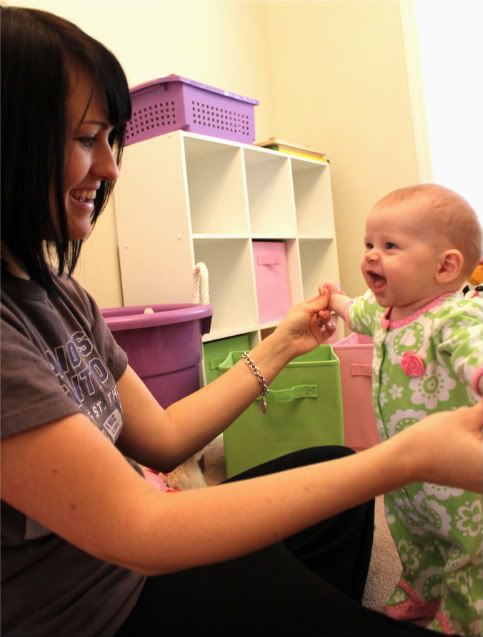 It was the halfway point between Knoxville + Orlando and it worked out perfectly to break up the drive by a fabulous slumber party with my favorite duo!! Thursday night, we arrived rather late which only meant we stayed up even later eating freshly baked cookies + catching up on our lives. Friday we stayed in our pj's til 1:00 eating cinnamon rolls and testing the waters with Kylie having a new baby in her house. Katie is expecting a new addition to her family in July and tomorrow they find out what they are having!! =) So excited for Gorski Baby #2!!
**I absolutely LOVE this photo. That adoring look. That dribble of drool. That innocent pull on Kylie's hair.**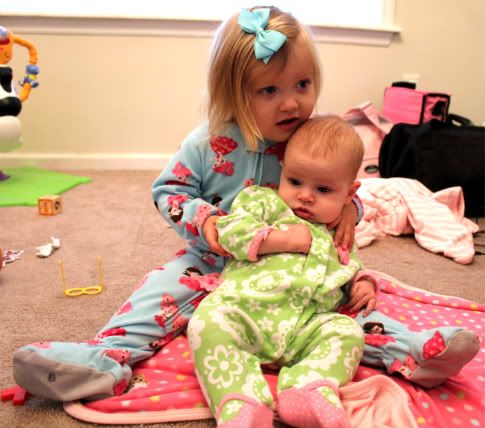 Have you ever tried taking a picture of two teeny-tinys in their footies? Next-to-impossible.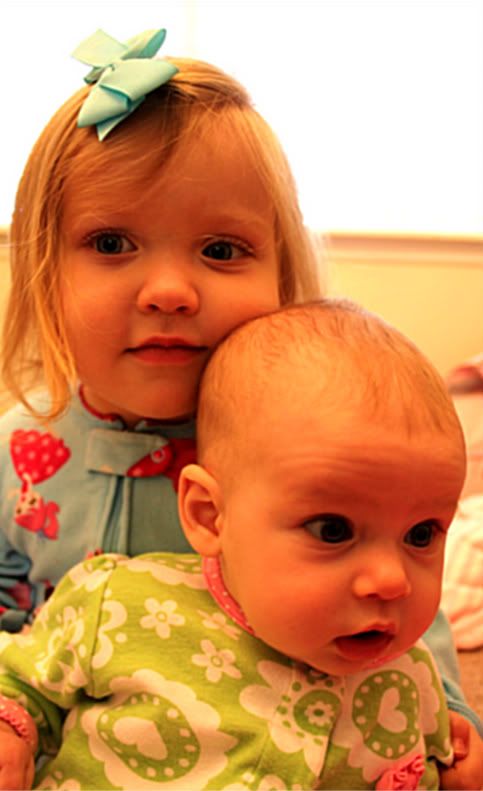 Kylie is going to make a great big sister!! She kept giving Reese her pacifier back and saying "Hi Baby!" It was so adorable to see the two of them together!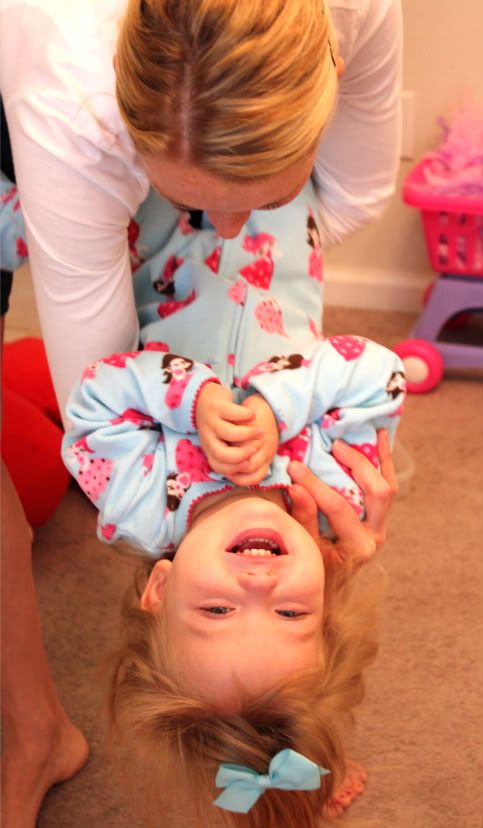 We changed out of our pajamas to go get lunch before we got back on the road on Friday. I look as though I probably should of showered as well but none-the-less, it was so fabulous to spend less than twenty-fours with these two!! Thank you for the amazing "Southern" hospitality!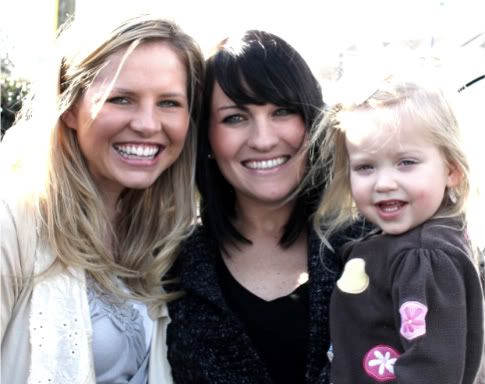 I can't wait for our paths to cross again mostly because I will get to see y'all again but partially because it may mean I know where I am going in my life!