Seattle: Day 2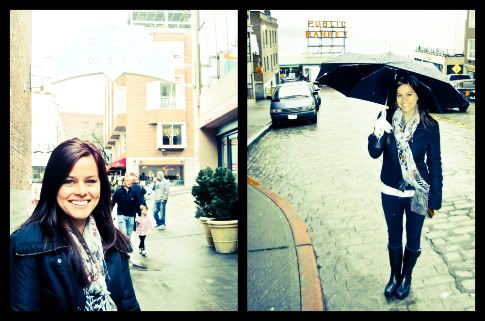 The weather was cold & dreary the next morning but we embraced the rain, donned our Wellies and little, yellow raincoats, & set out in search of a hot lunch!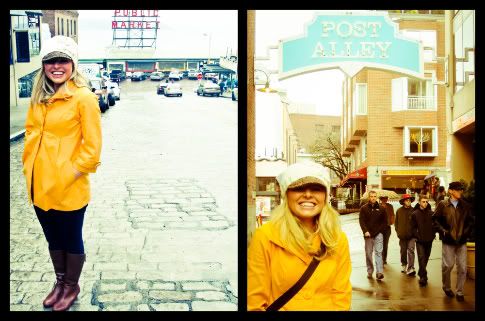 After much success finding
The Olsen Twins
Japonessa! our first night in Seattle, we tried our luck again using the urbanspoon app and found a delicious "off-the-map" place on Post Alley to eat a delectable bread bowl of clam chowder!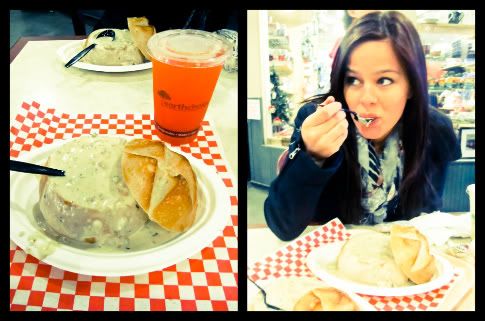 After lunch, we explored the public market where we happened upon the cutest little doughnut shop, Daily Dozen, run by total hipsters.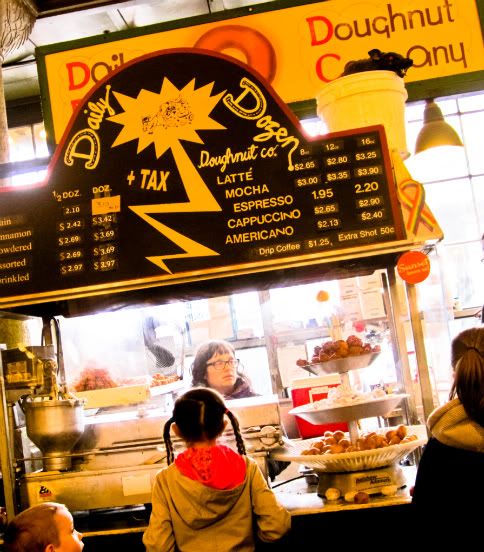 We decided to take our assortment of mini doughnuts to the original Starbucks just down the cobblestone street!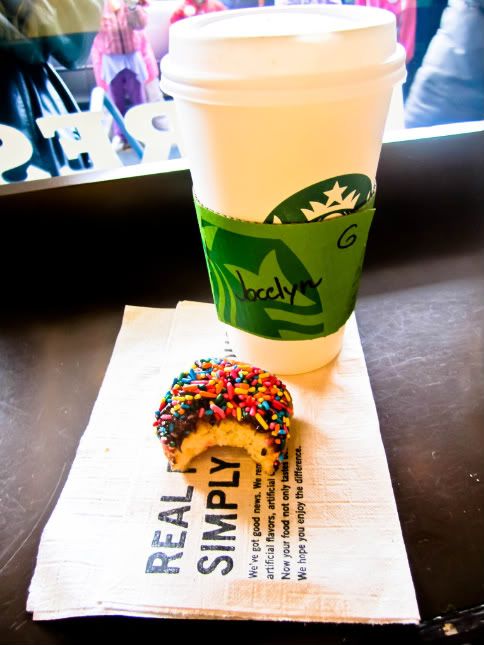 The perfect pairing! We listened to the street performers and took in all the different people while we warmed up!
After our afternoon in the market, we headed up to Capitol Hill to eat, drink and meet Murray, the country's best bartender! More pix to follow! =)