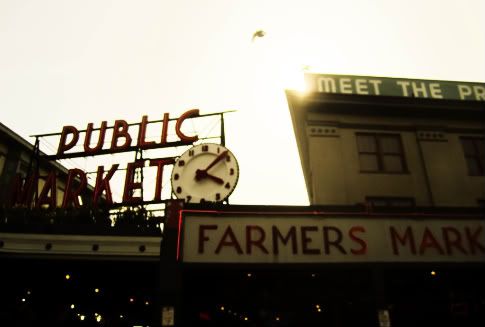 The Pike Place Market was seven blocks down from our swanky hotel & Carly & I spent A LOT of time perusing the aisles looking at all the lovely things vendors had for sale; trying on hats, taste-testing orange honey flavoured hazelnuts and chocolate spaghetti. A unique energy, partially filled with tourists snapping cameras next to Rachel the brass Pig but equally filled with locals buying items they could cross off their grocery list... it was this unexpected dimension of mingling amongst the locals that made our aimless wandering through the market priceless.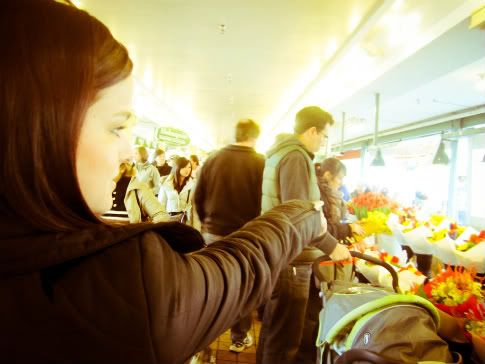 The bouquets of flowers were breathtaking. We ooo'd and awe'd over the beauty & massive size of all the pretty tulips...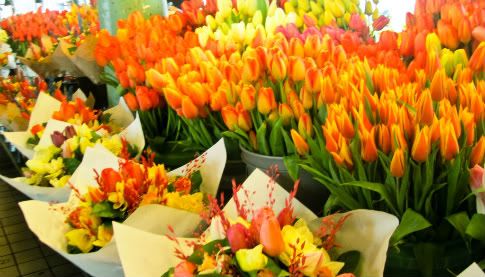 There was teyberry jam and raspberry honey, aplenty.
Crimini + shimeji shrooms, galore. Fiddleheads? They've got 20!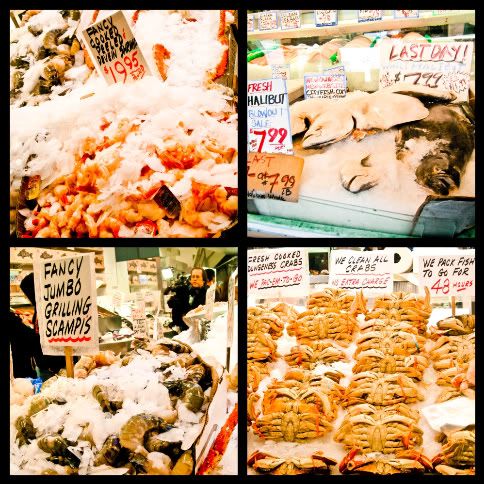 But the seafood! It was insane. Gigantic scampis & humongo crabs! It was all so fresh! And you can't forget the adorable men and their
rubbers
flying fish...